Watch our Webinar:
The Next Era in Innovation in Sales
---
Presented by Stacey Levy – Account Executive, LinkedIn Sales Solutions
Co-Presented by Keller Hawthorne – VP, Marketing Technology, Gate 39 Media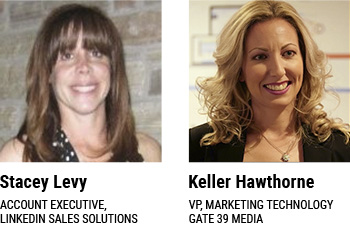 Watch our special 45-minute webinar where we'll explore how LinkedIn Sales Navigator enables financial and B2B sales teams to efficiently target and form high-value relationships:
We have entered "The Scaled Relationship Era" which combines relationships and productivity. In this webinar, learn how you can leverage modern selling to build and maintain strong relationships.
We'll take a closer look at How to Improve Decision Maker Response Rates and, thusly, how to improve your win rates!
The Finance Sales Landscape is evolving. Discover smarter ways to target, understand, and engage with the people that matter to you more efficiently.
We'll look at how HubSpot can help automate and connect with LinkedIn Sales Navigator to add further value to sales insights.
And we'll answer your questions!
---
Access the Webinar >>>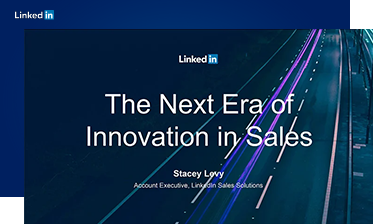 YES, I WANT TO WATCH THE WEBINAR!