Defining Inbound Marketing
Inbound Marketing is a methodology for attracting prospects and customers by creating valuable content and experiences tailored to the different stages of the buyer's journey.
Examples of Inbound Marketing Content
Topical blog posts
Social media campaigns
E-books and offers
Search Engine Optimized (SEO) website text
Webinars & Videos
Case Studies & Whitepapers
Opt-in Emails
Guides & Checklists
How is Inbound Marketing Different from Outbound Marketing?
Inbound Marketing centers on creating and distributing relevant, valuable content that draws (or pulls in) prospects into your website (blog posts, e-books, opt-in emails, etc.).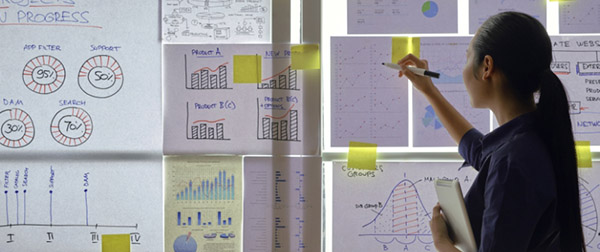 By contrast, outbound marketing involves in efforts that reach out to prospects to get them interested in a product or service (TV ads, billboards, telemarketing, etc.).
Why Inbound Marketing is Essential to Financial Marketing ROI
The ROI businesses experience when shifting from outbound to Inbound Marketing has been well documented. Companies who part with traditional outbound marketing methods are excelling in growth metrics like marketing efficiency and sales productivity. The inbound combination of remarkable content and website engagement create a bedrock foundation for sales and marketing efficiency, effectiveness, and growth.
What Types of Financial Firms Benefit from Inbound Marketing?
Inbound Marketing is beneficial to an array of financial services industry firms, including:
Why Should Financial Firms Leverage Inbound Marketing?
Inbound Marketing can help deliver qualified leads to financial companies' sales teams
Inbound Marketing ROI can be digitally measured by financial marketing teams leveraging marketing tools for reporting and analysis, such as HubSpot
Inbound Marketing content helps educate financial industry audiences on complex topics and supports subject matter expertise by financial firms
Inbound Marketing supports a better customer experience, which is key for financial services where customer journey optimization is important
Inbound Marketing is a method to build content in support of long-term growth
Inbound Marketing supports SEO – as relevant content helps deliver answers in the form of blog posts, articles, ebooks, videos, and more – search engines recognize the relevance of content and reward the sites that post it through better search rank
Key Components of Inbound Marketing for Financial Firms
Here are 6 key components of an Inbound Marketing Strategy that financial firms should consider:
Steps for Building a Financial Inbound Marketing Strategy
Steps to building a financial Inbound Marketing strategy that will attract, engage, and delight customers include:
Develop a Content Strategy

Financial marketers seeking to execute an Inbound Marketing plan need a strategy. Strategy is the combination of things you need to do to hit one or more objectives, limited by time and resources. It's what you set out to do to achieve some desired outcome with constrained resources over a specific timeframe. Conduct SEO research to identify key phrases that you can develop content around: such as blog posts, downloadable ebooks and guides, or other offers.

Know Thy Audience

Financial marketers should define their ideal customer profile and buyer personas, along with the buyers' journeys to develop relevant, useful content that solves the problems of their target audience at different stages of their journey.

Set SMART Goals & KPIs

If a financial firm is working with an Inbound Marketing agency, together they can determine SMART goals and KPIs. SMART goals are specific, measurable, attainable, relevant, and time-based.

These can include Customer Lifetime Value (CLV), a number that reflects what a financial firm's average customer is worth over the typical life of a business relationship. That number helps determine:

how many new customers are needed to achieve goals and, to reach those goals,
how many leads are needed, and
how many visitors need to be driven to a financial firm's website to get that many leads, based on average conversion rates.

Optimize Your Website

Every financial marketer seeking to leverage their website within an Inbound Marketing approach must understand the essentials: a blog, calls-to-action (CTAs), landing pages with forms, and downloadable relevant content offers. It isn't enough just to have these elements, but they need to be strategically placed throughout the website and include thank you pages and follow-up drip emails to provide those who download content with additional information and value and provide a customer-first user experience.

Get Social

With a website being the digital center of the financial marketer's Inbound Marketing universe, the content and blog posts from the website should always be shared and promoted on social media channels -- such as Facebook, Twitter, Instagram, LinkedIn, and YouTube -- to "signal boost" the content and drive visitors back to the website to learn more.
Skills Needed for Executing a Successful Financial Inbound Marketing Strategy
Most successful Inbound Marketing strategies executed require a team of specialists with a range of honed skills to develop, streamline, design, execute, report, analyze, and adjust on campaigns within a strategy.
A Purpose-Driven Vision
The goals of an Inbound Marketing strategy should align with the overall financial organization's goals. A financial marketer must be tuned in to the company's short and long-term goals to establish a purpose-driven marketing strategy to support them.
Data Analysis
Reporting is at the heart of measuring Inbound Marketing ROI, so a financial marketer must not only be able to successfully generate metrics and reports (using a tool like HubSpot), but they must understand and interpret factors behind performance to adjust and iterate accordingly.
Creativity & An Eye for Design
From designing landing page and CTAs to ebooks, ads, blog layout, email formatting and more – the most successful financial Inbound Marketing campaigns must be attractive, professional, have appropriate imagery, and be branded correctly.
Organization
Financial Inbound Marketing is comprised of many assets, facets, and details, so painstaking organization skills are a critical aspect of everyone involved in an Inbound Marketing Strategy.
Collaboration
In the financial industry, it often takes a team to execute on a successful Inbound Marketing Strategy. From sales team input on Buyer Personas, to design of graphics, to review of content and social posts, collaboration across departments is essential.
Attention to Detail
A misplaced comma, a misspelled word, too much text, or an image that isn't entirely on point – Inbound Marketing campaigns are reliant on a series of details to ensure all efforts are fully optimized. This is where a team of eyes can help provide oversight, review, and editing.
Content Writing Skills
Writing with SEO and keywords in mind is a skill necessary to an inbound content marketing strategy. Financial firms can leverage internal subject matter experts or an external agency to help create relevant content.
Consistency
A characteristic of a successful Inbound Marketing strategy for financial firms is consistency. Starts and stops in producing blog content, social posts, or refreshing outdated offers, can affect the outcome of a Strategy.
Patience & Knowing When to Pivot
Inbound Marketing is a marathon, not a sprint. Financial marketers measuring ROI must know the fine art of giving campaigns enough time to work, be able to make key adjustments to optimize performance, or know when to pivot into a new direction.
Tools Financial Firms Can Use to Measure Inbound Marketing Efforts
To prove ROI on any Inbound Marketing campaign, results must be measured. Marketing software, such as HubSpot, can help automate tasks, measure effectiveness, help determine ROI, and provide real-time dashboard analytics and custom reporting on Inbound Marketing efforts.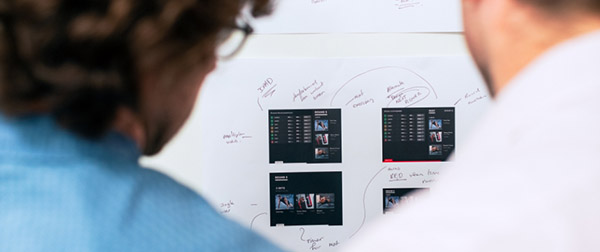 A tool like HubSpot also provides a centralized location from which components of Inbound Marketing activities -- such as social posts, blog posts, emails, and landing pages with forms -- can all be collected into a single campaign with a full view of the metrics that campaign delivers. HubSpot's Marketing Software and free CRM work as a unit to help turn marketing data into actionable sales insights. So financial marketing teams not only can clearly justify their Inbound Marketing efforts through reports, but also support their sales teams.
How Often Should a Financial Firm Analyze Inbound Marketing Metrics?
Tracking metrics and analytics can help a financial firm stay on top of changing marketing trends and adjust Inbound Marketing campaigns as needed. Every financial firm should have a personalized report with data that is important to them. According to HubSpot, not all metrics should be treated equally. In fact, some metrics that should be tracked daily, others weekly, and still others monthly.
What Inbound Marketing Metrics Matter Most in Financial Marketing?
While there are key sales metrics that result from marketing, such new sales qualified leads and deals closed, when it comes to campaign measurement, here are 5 Inbound Marketing metrics that matter most in financial marketing:
Leads Generated
Email Click-through Rates
Website Traffic Sources
Social Media Activity
When should a Financial Firm Hire an Inbound Marketing Agency?
Agencies can accelerate marketing results when a financial firm's marketing team is short on strategy, specialized skills, time, and manpower.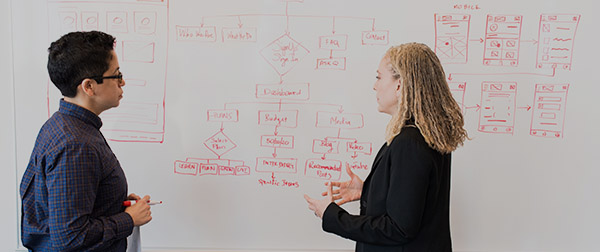 Save Time
Leverage a large team with diverse skills with access to an array of technology
Save time on training a marketing team how to conduct Inbound Marketing
Save Money
No need to hire full time employees to fit each marketing role needed
Accelerate marketing results and ROI more efficiently
Why hire an Inbound Marketing Agency that specializes in financial marketing?
The top 3 reasons to hire an Inbound Marketing Agency that specializes in financial marketing are:
Expertise That Saves Training Time
When a financial firm hires a marketing agency, they want to hit the ground running and not waste time training the agency on what their business does and who they serve.
A specialized agency team will already know their business and audience and can help train and coach internal marketing teams as well.
Best Practices to Remain Compliant
Financial marketing must be created with an eye towards compliance and regulatory approval.
An agency like Gate 39 Media that specializes in marketing for financial services firms knows this and understands how to collaborate with internal compliance teams.
What Qualities Should a Financial Firm Look for in an Inbound Agency?
If you are a financial firm seeking to build visibility and generate leads here are 11 habits of a highly effective Inbound Marketing agency:
An Inbound Marketing Agency that successfully serves financial firms will…
Offer the Right Services

Hire a marketing agency that delivers the inbound services that matter the most.

Hire an agency with a solid, proven, and logical plan of attack.

Conducts a Goal-Oriented Sales Process

A marketing agency's pitch should be tailored to your business's specific challenges and goals.

Hire a firm that can cite itself as a case study.

Hire an agency with compelling examples of their Inbound Marketing prowess.

Showcases Their Specific Areas of Focus

Your agency should specialize, not generalize.

Teaches and Trains Your Internal Team

Hire an agency that knows how and wants to leverage your team's industry expertise.

Key Capabilities Reside Either In-House or With a Trusted Partner

Hire an agency that can explain how it does what it does.

Inbound Marketing is a serious production and the marketing agency you hire should want to run the whole show.

Places an Emphasis on Measurement

Agencies that measure everything succeed faster.

Values Transparency

Your marketing agency partner should want you to see everything that they see.
Want to know more about how Gate 39 Media can help with Your Financial Firm's Inbound Marketing Strategy?