Prove the ROI of Your Marketing Efforts by Presenting These Six Metrics
---
When it comes to marketing metrics that matter to your execs, expect to report on data that deals with Customer Acquisition.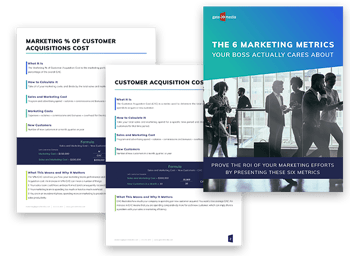 This guide will walk you through the six critical marketing metrics your boss actually wants to know, including:
What It Is
How to Calculate It
Sales and Marketing Cost
New Customers
What CAC Means and Why It Matters
Fill out the form to download now!
Yes, I want my free download!