Download Our Free Step-By-Step Guide
In this guide we outline why video is an essential component of agribusiness marketing and cover best practices your firm can follow to successfully plan, set up, and get started with an online video channel that produces results.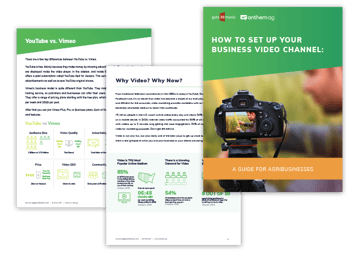 We'll address key topics including:
Why Video is Essential to Ag Marketing
Video Types
YouTube vs. Vimeo
Video Metrics & Measurement
Media Production Services
Glossary of Media Terms
Complete the form to download your copy now!
Yes, I want my free guide!