Turn Your Customers into Your Most Loyal Advocates with HubSpot's Service Hub Customer Service Automation!
One of the most untapped resources in any business is its existing customer base. Your current customers represent significant potential for ongoing revenue streams from cross-selling to upgrading.
However, you must have the right systems in place to "delight" your customers and solve their problems quickly and easily.
Create Velocity in Your Service Model
HubSpot's Service Hub customer service automation balances power with ease. It consolidates and streamlines all your most important CS functions and tools into one easy-to-use system.
In addition, HubSpot's automated customer support software integrates your customer service data and channels into one agile CRM.
This empowers businesses to move from outdated, disconnected, and ineffective customer service models to integrated, customized, and proactive models.
Put Customers First
HubSpot Service Hub puts customers first, allowing you to automate customer service in a way where you never lose the human touch that makes your brand special.
No matter the size of your team, HubSpot scales with your business, providing one shared, integrated platform for your marketing, sales, and service teams.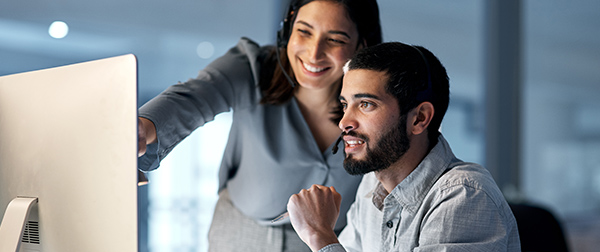 Many companies use several customer service solutions to fulfill various functions (we call this the Frankenstein Model). The challenge is that even with the best integrations, your data sits in separate tools which can lead to confusion, sync issues, and team isolation.
Plus, separate applications cause agents to awkwardly toggle back and forth inefficiently searching through records, programs, emails, and apps to find answers, context, and ticket history.
This leaves both agent and customer frustrated.
Streamline and Integrate
Service Hub is fully integrated into HubSpot's CRM converging all your interaction points into one contact record. Every text, call, chatbot conversation, or phone call is automatically logged and immediately made visible.
Your support team can drive customer satisfaction when everything they need to resolve issues is on one platform!
Let's explore how HubSpot Service Hub's robust tools can empower your customer support teams to turn your customers into raving fans!
| Help Desk | Omni Channel Service | Integrated CRM & Automation |
| --- | --- | --- |
| Shared Inbox | Live Chat | Ticket Pipelines |
| Mobile Inbox | Chat Bots | Ticket & Help Desk Automation |
| Custom Views | Post Chat Feedback | SLA's |
| Agent Presence | Facebook Messenger Integration | Custom Feedback Surveys |
| Knowledge Base | Inbound Calling | Service Analytics |
| Customer Portal | Conversation Intelligence | VoIP Calling |
Mobile Inbox
Deliver excellent service from anywhere with HubSpot's powerful mobile app.
Stay in sync with your teams and handle customer responses and ticket updates on the go!
Connect with teams via @mentions and execute quick responses using snippets, document attachments, or images.
Custom Views
Help your teams stay organized while prioritizing their work.
View data in a way that works best for your individual workflows. For example, you can create a custom view so that you only see tickets that you own, or only see unassigned tickets.
Custom Views allows you to set complex parameters such as tickets from August, 3rd, owned by Sarah, within a particular category or priority level.
As a result, agents can focus on specific customer service issues first.
Agent Presence
Agent Presence is an inbox innovation that helps to amplify your team's output and eliminate redundancies.
You can see when other agents view the same email or type in a message.
This feature prevents agents from tripping over one another and wasting time on service requests already in progress.
Knowledge Base
Reduce your ticket volume by generating a search-optimized knowledge base allowing customers to quickly identify answers to frequently asked questions.
You can also integrate your knowledge base with HubSpot's chatbot tool, enabling your customers to initiate self-service assistant. As soon as they type their question into the chatbot, HubSpot will present all relevant kb articles to them.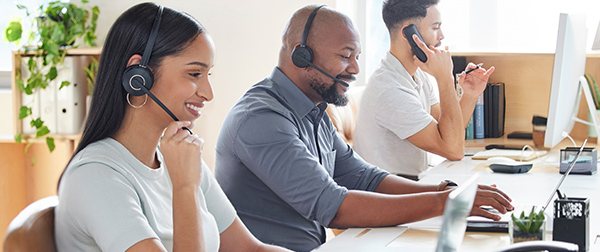 Your customer service team can spend less time answering commonly asked questions and more time resolving urgent issues.
Analyze your search data to improve content over time using Service Hubs' built-in reporting dashboard. Search analytics help companies see what customers are searching for which helps identify and address gaps in their knowledge base.
Customized Client Portals
Resolve issues faster by giving your customers access to all open tickets, past tickets, and resolutions in your own secure, customized, branded portal.
Service Hub gives your customers access to a central platform to interact with your agents and staff with a shared inbox, access to your knowledge base, and dynamic ticket conversations.
Live Chat
Boost retention, reduce support tickets, and increase conversion with this automated system by immediately connecting your customers to a live agent.
Add custom live chat to your web design and offer real-time engagement and a connection to a human agent when your customers need it most!
Each interaction is automatically recorded inside the customer record on their unique timeline, and a Universal Inbox, giving your staff complete clarity, at-a-glance visibility, and detailed context.
Chat Bots
Chat bots act as an automated extension of your team, providing real-time support, sales enablement, ticket creation, knowledge base sharing, and more.
As a result, your customers can leverage speedy customer service experiences by finding solutions with ease on a timetable that works for them.
Give your customer service agents and ticketing system a break! Many commonly asked questions and support issues can be answered within seconds without the need for human interaction, or formal tickets.
Post Chat Feedback
Feedback is the fuel that drives innovation!
Define best practices and improve your CS communications by reviewing customer feedback.
Gather insightful data to determine how your customer interacts with your support teams via post-chat feedback capture. Then, deliver automated, customized feedback to customers post-chat for enhanced customer experience.
Facebook Messenger Integration
Assign specific chats to sales, support, or marketing and create tickets from your Shared Inbox using the integrated Facebook Messenger conversation function.
Calling
Move at the speed of sound! Connect directly with your contacts in the CRM. You can register your own number while retaining full ownership or bring in a third-party partner.
Utilize the Call Recording function so your calls are recorded and available for review.
Sales Hub and Service Hub Enterprise members can initiate Conversation Intelligence to record, transcribe, and review calls.
Conversation Intelligence
Take the guesswork out of understanding your customers needs and wants, then turn those insights into actions!
Using conversation AI to take notes automatically, you can consolidate hours of voice data directly into your CRM. Then, identify your customer's most frequently used terms, objections, and pressure points.
Use those customer insights to implement service improvements, leverage best practices and coach your team to excellence.
Ticket Pipelines
Is your team awkwardly hunting and pecking for customer conversations, history, or details leading to long wait times and frustrated customers?
HubSpot's all-in-one ticketing system includes the ability to save notes, tags, and comments in a shared inbox keeping all your team members on the same page.
Associate tickets to contact, company, and deal records to quickly connect the paper trail of a customer service request.
Ticket & Help Desk Automation
Log, organize, and track your tickets in one unified help desk and dashboard so your teams can serve customers faster!
Put data entry and help desk management on autopilot using Routing and Automation features. Give your agents more time to solve complex problems by alleviating repetitive tasks.
Customer forms, emails, and chats can trigger autogenerated tickets routed to the right agent, including the customers' history, product details, service issues, and more. Your team can contextualize quickly and serve efficiently.
Service Level Agreements (SLAs)
Customers want transparency to know when they can expect a resolution, while agents need guidance and clarity on which metrics to prioritize. Set your teams and customers up for success with clear goals, agreements, and metrics.
Set up service level agreements for tickets and monitor your Time to First Reply and Time to Close metrics and reminders so agents can resolve and close out tickets before they expire. Automate ticket escalation to ensure no customer request falls through the cracks.
Custom Feedback Surveys
Make sure your customers feel heard and valued.
Customer feedback through surveys helps improve existing products and services and sends a subconscious message to your clients that you value their opinion and strive for their satisfaction.
Use automated surveys to test and track critical metrics like (CSAT) customer satisfaction, (NPS) net promoter score, and customer effort score. Then, follow up with your customers based on their responses and segment your low score contacts so that you can make them high priority.
Service Analytics
Bring your data to life to gain insight into business-critical metrics such as CST, average ticket close time, chat wait time, and support volume.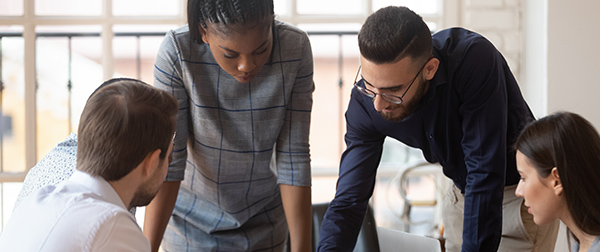 With HubSpot's report default library and custom report builder, you will have direct access to analytics that will enable you to strategize and pivot, so that you meet your customer service goals.
VoIP Calling
Enjoy ultra-clear call quality, call logging, and analytics while connecting with your customers directly from HubSpot's VoIP software.
Contacts can be called directly from their CRM record giving your agents full context and history, empowering them to offer faster solutions and enhanced customer experience.
Recorded calls are logged directly into contact records in the CRM, eliminating the need for manual logging, record maintenance, or for asking customers to repeat themselves in order to catch reps up to speed.
Service Hub Plans
Free

Starter

Professional

Enterprise

100% FREE No Credit Card Required.

Starting at $45/Month

Starting at $360/Month

Starting at $1200/Month

* Everything in Free

* Everything in Starter

* Everything in Professional

Contact Management
Shared Inbox
Ticketing
Live Chat
Team Email
Tickets Closed
Reports
Reporting Dashboard

Conversation Routing

Simple Ticket Automation

Multiple Ticket Pipelines

Multiple Currencies

Calling SDK

Help Desk Automation

Knowledge Base

Logged In Visitor Identification

Customer Portal

Service Level

Agreements-SLAs

Goals

Playbooks

Single Sign-On

User Roles

Team Management

Conversation Intelligence
Why Hire an Agency to Help with HubSpot
Agencies can accelerate your HubSpot onboarding when a firm's own internal team is short on time, experience, or manpower.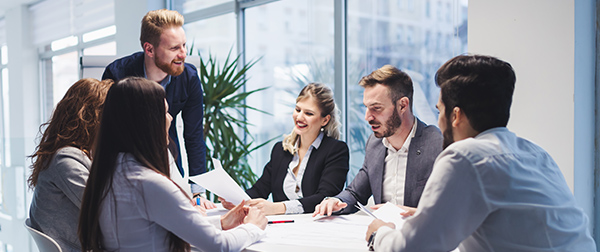 There's simply no need to hire full-time employees just to manage your help desk software.
Get up and running quickly using an agency's well-tested onboarding experience.
Provide your team with hands-on support or training.
Quickly customize HubSpot to support your specific needs.