Download Our Step-By-Step Guide
---
Ready to hit the "GO" button on your campaign? Before you dive in, make sure you've dotted all your i's and crossed all your t's.
Download our Inbound Marketing Campaign Checklist for a practical road map to campaign launch!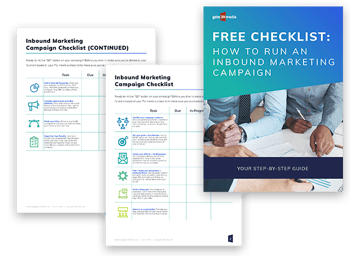 Inbound Marketing is the path for your business to attract, engage, and delight prospects and customers. With this checklist, you'll have everything you need to make sure your inbound campaign is optimized for maximum performance. Whether this is your first campaign or your fiftieth, this guide will give you a handy reminder of what you need to make it successful.
Fill out the form to download now!