Download the Case Study
---
How Gate 39 Media Created an Award-Winning Brand Identity for an Emerging Global Futures Exchange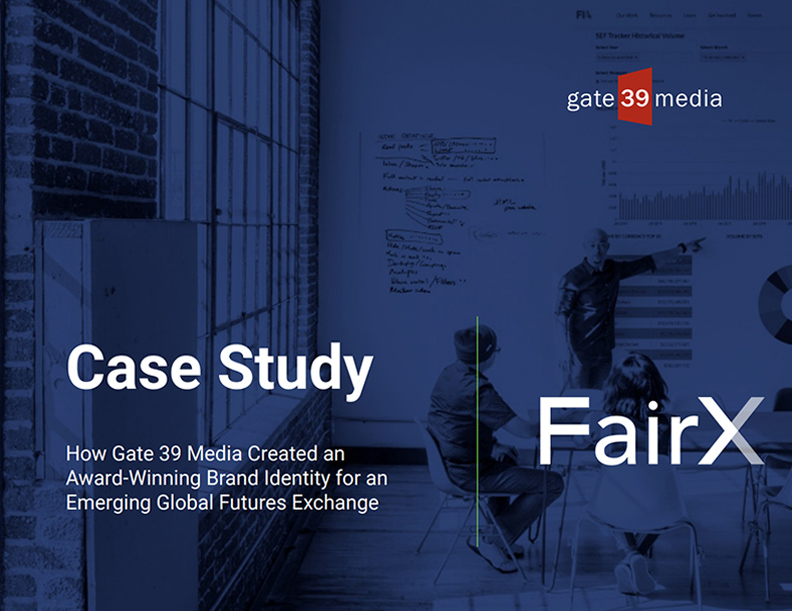 Objective
As a brand-new futures exchange, the FairX team approached Gate 39 Media in 2020 (while in stealth mode) for full brand identity development, including a logo, website design and development, and all digital assets prior to the exchange's public launch in 2021.
Solution
Working closely with the FairX team, this case study tells the story of how the FairX brand and associated digital assets were ideated, evolved, and were successfully developed by Gate 39 Media.
Results
Following the exchange's launch in 2021, FairX was acquired by Coinbase in 2022, and Gate 39 Media earned a Financial Communications Society (FCS) Award for the FairX brand development. Both the acquisition and the award attest to the success of Gate 39 Media's work.
Yes, I want to download the case study